About the Maritime Training Academy
Find out more about the Experts in Maritime Distance Learning
Unrivalled Experience
Our maritime training authors have been selected for their knowledge and expertise. From Maritime Law to Yacht Brokers and ship's Captains, our courses reflect the unrivalled experience our training authors have to offer – Meet our course authors below.
Alan Dale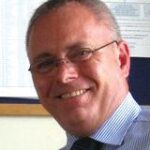 As Ship's Technical Services Manager, Alan was involved in a number of the ship's refurbishment projects. In 1997 Alan joined the Cunard ISM project team as Technical Adviser. After the implementation of the ISM code it was time for a change and, seeing a position advertised in Lloyd's List, Alan joined Nigel Burgess Ltd (NBL) in January 1998.
For twelve years Alan worked as Technical Manager during which time he has been involved in numerous new builds and refit projects. More recently as Fleet Manager at BURGESS he is overseeing the development of Junior Managers as well as heading up the Technical Management and Human Resources.
Alex Penberthy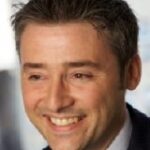 BA(Hons), LLB Law with French, Solicitor
Alex Penberthy is a Solicitor and Consultant at the London based commercial law firm Ince where he is a member of the of the firm's shipping and marine department. He previously worked for Keoghs.
Alex specialises in marine litigation with a particular focus on personal injury and is recognised in these areas in the Legal 500. He regularly writes articles and has contributed to publications such as Maritime Risk International, Spears Magazine and Ship Technology Global.
Alex is a member of British Marine, Superyacht UK and the Yacht Brokers Designers & Surveyors Association.
Andrew J. J. Pitt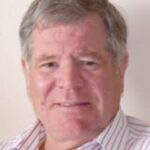 MRINA
Andy is a marine consultant, technical author and naval architect with more than forty years experience. He has managed his own yacht yard in Denmark and worked as a project manager with 'Camper & Nicholson', 'Concorde Yachts', 'Southampton Yacht Services', 'Discovery Yachts' and Technical Director at 'Royal Denship'. He has set up and managed shipyards in England, Denmark, Bangladesh, China, Scotland, Greece & Thailand.
He specialises in yacht project management, design and writing operating in Europe and SE Asia. Having been involved with the design, build and repair of more than thirty super-yachts he has a good experience working with Lloyds, ABS, DNV, RINA, GL, & MCA (LY3) as well as Flag states and RCD CE Approval. He operates as a marine consultant, designer and writer, advising owners and yards on yacht building. This involves design work, preparing technical specifications, bills of materials, labour and pre-project cost estimates for any vessel. He has been a technical author since 1992 writing training books and articles on superyacht building and refits. He is a member of the 'Yachting Journalists Association' and the 'Royal Institute of Naval Architects'.
Andrew John Robinson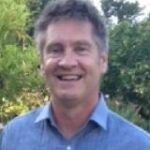 Master Mariner, Class 1 Pilot
Andrew first went to sea in his father's fishing boat at the age of 18 months! His early ambition of a career in the Royal Navy was swiftly superceded by a desire to join the Merchant Navy and at 17, Andrew embarked on a traditional deck cadetship with Mobil Oil.
Andrew served on clean products tankers and VLCC's worldwide, including periods of ship to ship transfers in the Gulf of Mexico and bow-loading operations in the North Sea. His career progressed to gain further experience on board offshore drilling rigs, car carriers, freight ro-ro's and passenger ferries. During this time, Andrew became a master mariner and completed an HND in nautical science.
In 1998, Andrew was offered a career in pilotage at a major UK port, becoming a senior first class pilot in 2003. Alongside his normal pilotage duties, Andrew is involved with planning, maintaining and monitoring the training scheme for his pilotage district.
With 4 colleagues, Andrew co-founded 'Longscar Marine Consultants' in 2010. This private company is engaged in providing specialised training courses and bridge simulations to pilots and senior mariners. In 2012, Longscar Marine's 'Enhanced Master/Pilot Relationship' course was awarded the prestigious IHS 'Safety at Sea' award in the training category.
Charlotte Spiteri
LL.B., LL.M. (IMLI), LL.D.
Charlotte Spiteri was born on the Mediterranean Island of Malta in 1987 surrounded by sun, sea and boats. She read law at the University of Malta and qualified as a lawyer in 2011. Having always had a keen interest in the maritime industry, she pursued a master's programme in International Maritime Law at the International Maritime Law Institute graduating in 2012, after having acquired a full scholarship granted by the Maltese Ministry of Foreign affairs. In 2012, she was also called to the Maltese Bar after successful passing her warrant examination.
She then joined the commercial department of a Maltese law firm prior to joining Fenech & Fenech Advocates in 2014 so as to pursue her passion in shipping law.
Charlotte has since registered a number of vessels under the Malta flag, including transfers of ownership within the flag. She has dealt with the ongoing requisites to ensure compliance of vessels with domestic legislation and international conventions that Malta is party to, leading up to the eventual closure of registry of the vessels.
Furthermore, she has also assisted with the financing sector of the shipping industry and has been involved in several security transactions namely the registration of mortgages and amendment mortgages over Malta flagged vessels, as well as the subsequent deletion of same. She has also garnered experience in the pledging of ship owning company shares, as further security granted to financiers in shipping transactions.
Charlotte is presently a member of the Malta Maritime Law Association and takes part in the Sub-Committee concerned with the revision of Maltese Merchant Shipping legislation.
Bharat Hora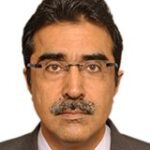 Marine Engineer, C.E., FIME(I), FINA(I), Member SCMA Canada ISM, ISO 9000 & 14000 Auditor
Mr. Bharat Hora has more than 30 years of maritime experience. He started his career with the Shipping Corporation of India as a junior engineer in 1980, after graduating from the Directorate of Marine Engineering Training. He continued to rise in ranks, sailing as Chief Engineer for three years with Univan Ship Management, before taking a job ashore as a marine engineering trainer. Since then, he has lived in various countries such as Canada, USA, Singapore, Australia and India, working in senior management positions for a shipyard, a large ship management company, a marine consultancy and a ship services company. Presently Mr. Hora is working independently as a vessel auditor, maritime trainer and new building consultant. He is a Member of Supply Chain Management Association of Canada and a Life Member of the Institute of Marine Engineers (India) and Institution of Naval Architects (India).
Career Summary
Vessel Auditor, Maritime Trainer and New Building Consultant – 2012 to present
General Manager and Business Head – Zebec Marine Consultants Ltd. (2009 to 2011)
Projects & Engineering Manager – Seabulk Systems Inc. (2008 – 2009)
Global Procurement Manager – Wilhelmsen Ship Management (2004 to 2008)
General Manager (Projects and Procurement) – ABG Shipyard Ltd. (1996 to 2004)
Marine Engineering Lecturer – LBS College of Maritime Studies (1994 to 1996)
Service Engineer Marine and Power Plants – Wartsila Diesel (1988 – 1989)
Junior Engineer to Chief Engineer – Various Ships (1981 – 1994)
Major Achievements
Managed operation and maintenance of various shipboard plants, including diesel engines and power plants
Managed major engineering, shipbuilding and conversion projects from tendering to delivery
Received industry award for managing the most innovative maritime procurement organization
Cees Amels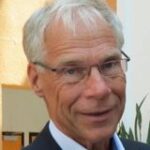 Born in Makkum in the province of Friesland, in the northern part of Holland as the eldest son of a shipbuilding family, Cees was destined to become a shipbuilder as well.
He moved to Haarlem in his late teens to study Shipbuilding/Naval Architecture. After his graduation in 1974 he movedto Vlissingen and worked for some time at the Naval Yard of the Royal Schelde. After this he moved back to Makkum and started working in the family yard.
In the end of the seventies the yard had started yacht building alongside commercial building and Cees moved to the yacht building department in the early eighties. The yard went bankrupt in 1987 but was taken over by other parties and ultimately by the Damen Shipyards Group which continued the yacht building. Cees had various different functions in the yard and became project manager for the building of yachts in 1992.
In 2005 the Amels yacht building in Makkum by Damen ended (moved to the Royal Schelde Yard in Vlissingen) and the yard in Makkum was taken over by Feadship (de Vries Scheepsbouw).
It was not possible to continue employment with de Vries and, after a few other jobs, Cees was employed as project manager in developing a 35-meter motor yacht for a private owner in 2007. This lasted until 2011 after which the project was abandoned.
Following this, Cees started his own business in project management / consultancy: AMYCON – Amels Mega Yacht Consultancy.
After a number of successful years he retired in 2020.
Daniel Crockford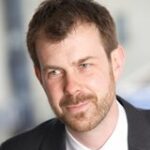 BA(Hons), LLM, PgDL, Solicitor
Daniel Crockford is a Solicitor and Consultant at the London based commercial law firm Ince where he is a member of the of the firm's shipping and marine department. He previously worked for Keoghs.
Having decided to pursue a career in law having studied history at the University of Durham, Daniel trained with the law firm DAC Beachcroft where following qualification he specialised in insurance litigation with a particular focus on cargo claims and yacht disputes, including collision and salvage. Daniel is recognised in these areas in both the Legal 500 and Chambers & Partners. He regularly writes articles and has contributed to publications such as Maritime Risk International, Superyacht Business, Insurance Day, Maritime Journal and Ship Technology Global.
Daniel also obtained a LLM in Maritime Law from the University of Bristol and is a member of the London Maritime Arbitrators Association, British Marine, Superyacht UK and the Yacht Brokers Designers & Surveyors Association.
Fred Elliott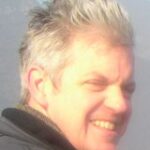 Born in Glasgow, Fred moved to Millport, an Island on the Firth of Clyde, at an early age then moved back to study Naval Architecture at Glasgow University.
Graduating with a BSc in Naval Architecture and Ocean Engineering in 1981 he then joined Yarrow Shipbuilders' design office during the construction programme of the Type 22 and 23 Frigates for the Royal Navy.
Five years later, and after gaining his Chartered Engineer status by spending time in the shipyard Production Departments, Fred moved to London to work for Carnival Cruise Line's consultants, and spent time in shipyards in both Denmark and Sweden during the build of the passenger vessels Jubilee, Holiday and Celebration.
Fred then joined P&O's marine consultants, Three Quays Marine Services, and was involved in the technical and project management aspects of several commercial cruise liner and yacht projects from 50 to 160 metres, including one of the first yachts to comply with the MCA Code of Practice for Yachts. During this time Fred also worked on various committees and study groups for the MCA, IMO and NATO including the development of the MCA Code of Practice for Yachts.
After twelve years with Three Quays he left the position of General Manager Naval Architecture to work for Burgess in their London Office, managing aspects of their new construction projects in Shipyards throughout the world including Holland, France, Italy, Germany, Chile and Australia.
Following eight years at Burgess, he then became the Chief Supervisor of Project TOPAZ, a 147m Lurssen new build, working on behalf of the Owner.
Fred has subsequently continued as a project supervisor and independent consultancy for 100m+ newbuild projects for Owners.
Gary Webster
MIIMS, AssocIMarEST, DipMarSur, MarEngTech, TechEng, RMS, CAE
Gary was first taught how to sail at the age of 13 by his uncle as part of the Duke of Edinburgh award scheme. Most weekends were spent racing in dinghies around the South of England.
He started his engineering apprenticeship in 1978 and spent many years in the heavy diesel industry. In 1989 Gary became a consulting engineer for a large international insurance company diagnosing and investigating engineering claims. This work also took him to Canada as an independent consultant.
Throughout this period Gary has used his spare time working and repairing yachts and eventually moved to Spain with his family in 2002. Here he has used his insurance and engineering knowledge to develop his own surveying company on the Costa Blanca.
Ian Biles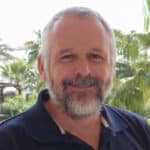 Master Mariner, BEng (Hons), MA, CEng, CMarEng, DipMarSur, RYA Yachtmaster (Ocean), Eur Ing, FNI, MRINA, MIMarEST, MRIN, MSNAME, MIIMS, MSCMS, MHCMM, AMS (SAMS), MEWI
Ian started sailing with his father at the age of 12 and went to sea upon finishing school. He sailed worldwide for 13 years on a range of commercial ships spending his leave sailing yachts around the United Kingdom and in the Mediterranean. Throughout this time, Ian studied for various qualifications passing his Royal Yacht Association Ocean Yachtmaster Certificate in 1982 and Class 1 Master Mariner Certificate in 1984.
In 1988, Ian was recruited by Shell International Marine who sponsored him to return to university and study for an Honours degree in Naval Architecture. He went on to take a masters degree in Business Management.
Ian began his own marine surveying and consultancy business in 1992 at which time he became involved with the International Institute of Marine Surveyors and was subsequently elected as President for a three-year term in 1999.
Ian is possibly one of the most qualified marine surveyors in the business.
Ian Bryant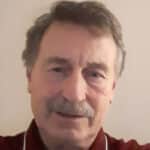 My career spans over 40 years from all operating stages to Chief Engineer on a variety of vessels including cable-laying ships and other offshore assets, such as offshore drilling ships/ rigs and self-propelled jack-up units. More recently from 2002, I formed an independent Offshore Consultancy providing a range of services based around training, system procedures and competency for Offshore Blue Chip Companies involved in offshore drilling and the offshore renewables. The renewables relate to Wind Turbine Installation Vessels, HVAC substations and other aspects of the wind energy sector.
Other aspects of work include operations manuals for offshore renewables and oil and gas assets as well as Failure Mode Effect Critical Analysis (FMECAs) for well-known offshore companies.
Kevin Vallance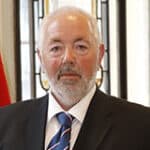 Kevin Vallance has been a self-employed Trinity House (Hull) licensed Deep Sea Pilot since 2006. Working with the George Hammond Agency of Dover, he has worked onboard a wide variety of different vessel types including ultra-large container vessels, tankers, bulk carriers, cruise ships, car carriers and visiting warships. Prior to qualifying as a deep-sea pilot, he had twenty years of command experience.
Following two 'near miss' incidents involving pilot transfer arrangements, either of which could have had tragic consequences, he became active in promoting a greater understanding and appreciation of the risks involved when joining or leaving a vessel. After co-founding the ongoing #Dangerous Ladders project on social media in 2014, (in June 2022 the Facebook group has over 4, 000 members) and following his well-received book on Rule 10 TSS, he was persuaded to author a second book the Pilot Ladder Manual; both books are published by the Witherby Publishing Group.
Although now semi-retired he continues to represent the United Kingdom Maritime Pilots Association (UKMPA) on various Maritime Coastguard Agency (MCA)-led committees and working groups, including the ongoing Pilot Transfer Safety Working Group.
In 2021 he was awarded the prestigious Merchant Navy Medal by Her Royal Highness (HRH) the Princess Anne, in recognition of his commitment to safety at sea.
Jonathan Hadley-Piggin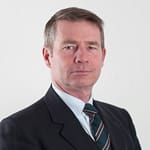 BSc (Hons), MA, Dip Law, MNI, MRIN, ACI Arb, Solicitor
Jonathan Hadley-Piggin is a solicitor and consultant at the London based commercial law firm Keystone Law where he is a member of the firm's shipping and marine department. Jonathan attended Warsash Nautical College in Southampton sponsored by BP Shipping, where he gained a Class III Certificate of Competency (Deck Officer). Following time at sea with BP he later gained a commission in the Royal Navy and attended Britannia Royal Navy College, then, sponsored by the Navy, read for a degree in Maritime Law and Economics at Cardiff University.
In the Royal Navy he specialised in navigation serving in frigates and nuclear submarines before leaving the Navy to pursue a career in law. Jonathan trained with the city firm Stephenson Harwood where, following qualification he specialised in commercial charter disputes, collision and salvage. He later started to concentrate more on the leisure sector both in the UK and abroad particularly in the super yacht arena where he is involved in drafting and negotiating a range of build and repair/refit contracts for super yachts for both builders and Owners. Jonathan is a regular speaker at industry events and lectures (where he is also a marker) on the MCA Master Yacht qualification course and for the British Marine Federation.
Liam Dowling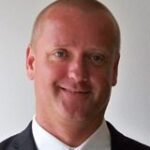 Liam started his career on Maxi yachts and sailing superyachts in 1993 and specialised as a rigger in the crew onboard. Since then he has worked both as a specialist rigger ashore and as a superyacht captain and crew worldwide. More recently Liam has been a project manager in charge of refit programs and a marine surveyor.
Mike Wall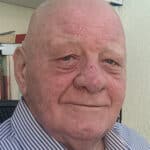 BSc, MSc, FIMarEST, FRINA, CEng, QDR
Mike joined Cunard Line as a marine engineer apprentice at the age of 17, eventually reaching the rank of Chief Engineer with service aboard many types of vessel and engine.
During his career Mike has obtained his First Class marine engineer's certificate of competency, Class 1 Hong Kong Local Master's Certificate, a Bachelor of Science in Nautical Studies and Master of Science degree in Shipping and Maritime Studies. Experience has been gained in most areas of shipping with 8 years as a lecturer in Maritime Studies, with 5 years as Senior Lecturer at Warsash College of Maritime Studies, UK. In 2011 Mike was appointed as acting Principal and Consultant at the Asia Maritime Technological College, Sriracha, Chonburi, Thailand, until the college was completed and operational.
Time has also been gained as a Technical Superintendent with a UK coastal company.
Since leaving full time education, Mike has continued to be a visiting lecturer at various establishments and regularly carries out training seminars on various shipping related subjects to shipping organisations, eg, Highland Maritime Ltd, Bangkok, M.I.C.E. Global, Singapore, NAMSGlobal, USA, Wallem Shipmanagement. This includes a LNG transfer and auditing course for EGAT, November 2019.
Thirty years experience has also been gained in hull, machinery and cargo surveying in the USA, New Zealand, Fiji and South East Asia. Most of this was based in Hong Kong, providing a wide range of marine consultancy and surveying services to P&I Clubs, Shipowners, Shipmanagers, Underwriters, Admiralty Lawyers and other Principals. Mike is also a qualified Mediator, being registered both in the UK and Hong Kong.
Mike is a regular contributor of shipping technical articles to various maritime publications. He is a columnist for Baird Maritime and the IMarEST Marine Professional. He is currently editor of FLASHLIGHT, the free emailed monthly newsletter distributed to 4,000+ marine surveyors around the world. If you wish to be added to the circulation list email: mikewallassociates@gmail.com
More recently, Mike has authored 32 training modules for diplomas in marine superintendency, ship surveying, yacht & small craft surveying and ship building & repair and he continues to mentor students.
His book entitled 'Hatch Covers – Operation, Maintenance and Testing' was published in 2008 (this is repeated at the end of the sentence) by Witherby Seamanship International in 2008. His second book entitled 'Report Writing for Marine Surveyors was published by Petrospot in February 2011. His third and fourth books 'Report Writing for Professional Marine Engineers' were published by the Institute of Marine Engineering, Science and Technology in early 2014. His fifth book 'Running a Successful Marine Survey Company' was published in January 2015. In January 2017 Mike self-published 'Marine Surveying and Consultancy – An Introduction' and 'Marine Warranty Surveying – An Introduction'. His latest self-published book is 'Ship Superintendency – An Introduction'.
He is a Fellow of IMarEST, Chartered Marine Technologist. As a qualified dispute resolver (QDR) he has successfully concluded several shipping related mediations.
Niall M Bennet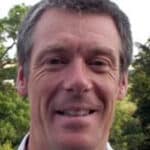 BSc, MSc, MBACS
Niall joined the Royal Navy as a Supply Officer in April 1990 after gaining his BSc (Hons) in Geography from Edinburgh University. After seeing off the Soviet threat, with the break-up of the Soviet Union in the summer of 1990, and Saddam Hussein in Kuwait (he surrendered before Niall arrived on his frigate), Niall left the Navy for further study.
This time he studied an MSc in Marine Resources, Development and Protection at Heriot-Watt University. This included a dissertation on the development of the harbours at Dunedin and Port Chalmers in Otago, New Zealand and he has recently learnt that this has been referred to in the current study preceding the possible enlargement of the container terminal at Port Chalmers.
After graduating, Niall worked as a Fisheries Observer on Spanish and Portuguese vessels on the Grand Banks off Newfoundland. From there, he moved to work as a marine surveyor working for the Five Anchors Group in Lagos Nigeria surveying damage to ships and cargo. Following this he had his first contact with Maritime Services International when he was contracted to return to Lagos to help release vessels from arrest.
Since then, Niall has worked for two large marine cargo surveying companies, Cunningham Lindsey Marine in The Netherlands and International Surveyors and Adjusters (ISA) in the UK. Through the latter, Niall qualified as a Member of the British Association of Cargo Surveyors. In mid-2012, he left ISA to set himself up as a contract worker for Maritime Services International.
In his spare time, Niall is a member of the Royal Navy Reserve, has trained as an Assistant Operations Officer for Mine Hunters and has recently stepped up to train for the next level as Battlewatch Captain in the control cell for the Mine Hunter Squadrons.
Ray R. L. Tilley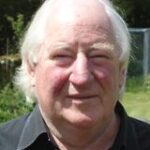 C Eng MI Mar E
Recently retired from V Ships UK Ltd as a Fleet Manager and is now a Consultant Marine Engineer.
Career started in 1960 as a cadet in the Royal Fleet Auxiliary (RFA) and obtaining First Class Certificate of Competency (Steam and Motor) while in their service. Seagoing experience was gained with the RFA until 1973 and Townsend Car Ferries (TCF) achieving the rank of Chief Engineer Officer before taking up a shore position in the Marine Department of TCF in 1976.
Continued as Technical Superintendent with TCF until 1981 at which time a position was taken up establishing an out office in Miami for Bolton Maritime Management. The office was to provide technical support for two Ro Ro vessels operating in the Caribbean and Central America. Transferred to Carnival Cruise Line (CCL) in 1983 as Port Engineer for vessels operating out of Miami, Los Angeles and Alaska.
Left CCL and started my own business LT Marine Engineering Consultant Engineers in 1988 providing services to the cruise industry based in Miami. After a brief spell as Technical Director of International Shipping Partners returned to the UK in 1995 joining Acomarit as Technical Superintendent. Acomarit was absorbed by V Ships in 1990 and I continued in their employ retiring with position of Fleet Manager in 2011.
Perrin Towler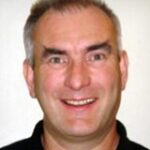 MSc
Perrin Towler studied Mechanical Engineering (Naval Architecture) at University College London prior to embarking on a 26 year career in the Royal Navy. As well as serving at sea worldwide he was involved in the build of HMS MARLBOROUGH and OCEAN, and the refits of HMS SHERATON, LANCASTER and NOTTINGHAM. Early ship repair and construction experience was gained on the Thames, at Yarrows on the River Clyde and Cardiff Dry Docks on a wide variety of vessels.
Perrin gained an MSc from Kingston University in 2007 and has since been a Marine Surveyor having established an independent consultancy based on the south coast of the United Kingdom.
Paula Devaney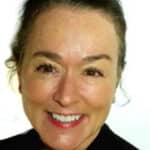 Paula started her in yachting in Australia where she worked on yachts and day cruises on the Great Barrier Reef. Moving to Superyachts in a junior position as an interior stewardess and progressed steadily through the ranks to be promoted to her first Chief Stewardess/Purser's position in September 2000.
Paula's career has taken her all over the world and she has worked as Purser on some of the most wonderful superyachts in the world including MY Titan, SY Athena, MY Déjà Vu, MY Maridome, MY A and MY Seven Seas. Between Purser appointments Paula has also worked for a number of Ultra High Net Worth individuals in Estate Management.
Richard Cray
BEng (Hons), MIIMS, DipMarSur
Richard started sailing with his father from an early age and developed a love of the sea. Having studied engineering at university, he developed a base understanding of engineering principals, which led to his systematic way of thinking.
Following a number of years working in the finance industry as a senior manager, Richard retrained as a yacht surveyor. As a self-confessed 'boat nerd', his passion was in boating and he had always wanted to work in the industry.
Richard has owned and sailed a number of boats from racing modern yachts to creek crawling in a small bilge keel yacht. He has taken long breaks from work to cruise extensively with his wife on his Sadler.
Richard has a wide range of surveying experience from small sailing and motor boats to the world's most renowned superyachts. He believes that the fundamental surveying principles are the same regardless of the type of vessel.
Pandora Mather-Lees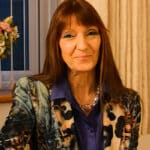 Head of Commercial Development with Hedley's Private Client Logistics
Pandora Mather-Lees is an art historian with over 20 years' experience
in the commercial art sector working with galleries, museums, auctions houses, art-related platforms, logistics, education and a range of professional art organisations and is Director of Pandora Art Services consultancy.
As Head of Commercial Development with Hedley's Private Client Logistics, Pandora established their art division. Working down in the South of France, she realised that significant risk was taking place moving art from yachts around the world. It was then she decided to create a course to educate the superyacht industry in relevant art matters.
She has been training the stewardess community and superyacht industry through workshops, courses, one to one training and lectures since 2017. Throughout this time she has gained knowledge of the hazards besetting crew who are burdened with the responsibility of major art collections.
Captain Stephen L Blake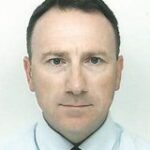 Master Mariner, MNI.
Senior Pilot / Marine Operations Advisor
Stephen had is first taste of life at sea whilst in his early teens on a trip arranged on the 'TS Jonas Hanway', which was sponsored by the Marine Society.
After completing his education at the Hull Trinity House Nautical School and at the age of sixteen, Stephen embarked on a traditional deck cadetship with Buries Markes Ship Management sailing worldwide on geared bulk carriers.
Stephen served on a variety of vessels during his seagoing career including Oil Tankers (Crude and Products), LNG Carriers, Offshore Supply, Ro-Ro (Freight and Passenger), Passenger Vessels and finally on Car Carriers trading within UK/Coastal waters. During this time, Stephen completed his studies being awarded a HND in Nautical Science and his Master Mariner certification.
In 1999, Stephen was offered a position within a pilotage company at a major UK port and became a Senior First Class Pilot in 2004.
In 2011, Stephen accepted a position within the project team for the development, start-up and operation of a major new LNG Project in West Africa.
Stephen has always maintained an active interest within Pilotage and Port Operations and considers himself fortunate enough to have been trained by and serve alongside highly skilled, professional mariners.
With four colleagues, Stephen co-founded 'Longscar Marine Consultants' in 2010 and remains an active director. This private company is engaged in providing specialised training courses and marine consultancy services to Pilotage Organisations and shipping companies worldwide.
In 2012, Longscar Marine's 'Enhanced Master/Pilot Relationship' course was awarded the prestigious IHS 'Safety at Sea' award in the training category.
Khara Pierre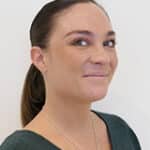 Director – Shore Side Pursers
When I was 21 my dream was to travel the world. I was unsure how I was to achieve this although I knew, in my heart, that I would somehow.
Then an amazing opportunity crossed my path which opened my eyes to the world of yachting, travelling, hard work and lifelong friends which lead to my highest achievement – the creation of my own company.
From a laundress to the Head of an Interior Department as a Purser, my drive, ambition and determination made me want to be the absolute best at everything I put my mind. Always striving to do better and learning from others in the process.
With 12 years under my belt in the yachting industry and succeeding in every possible role within the Interior Department, I can readily apply my years of experience and knowledge in accounting, managing and administration to turn, what I am currently putting into fruition, successful.
Shore Side Pursers Ltd works alongside Captains, Pursers and crew to manage the day-to-day running of a yacht's administrative needs and alleviate extra pressure so the yacht can focus on other aspects on board.
On a lighter note – I have 3 fun facts about myself:
I am a twin sister, 6 minutes younger than her and don't I know it!
I am left-handed and so is my twin sister
I worked alongside my twin sister in yachting and Sophie helped build SSP with me.
Shore Side Pursers is also in partnership with One Ocean Marine Crew Recruitment, and our aim is to build awareness for both companies and become one of the leading shoreside service companies within the yachting industry.
Dom Pokropek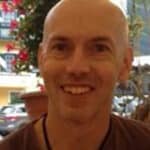 On graduating from University Dom spent much of his twenties travelling the globe on many adventures that included backpacking across Africa, summiting Kilimanjaro and spending 21 days hiking in the Nepalese Himalayas as well as feeding his passions for hiking, skiing, scuba diving, camping and adventures at every possible opportunity.
To combine his passion for travel with earning a living Dom found his first job in travel in 2000 working for a well-known high street travel agent booking holidays for walk-in customers. Passionate and successful in his work he quickly moved up to assistant manager and then manager whilst also getting away on some extended breaks himself.
In 2006, spotting opportunities in the newly up-and-coming SME (Small and Mid-Size Enterprise) travel market, Dom moved to a corporate travel division. Here he absolutely excelled, repeatedly finishing the year in the top 10% of the company and being recognized with numerous awards. It was during this time he started specialising in the niche market of marine and maritime travel management. Working with several companies in this industry, he quickly became an expert in the field and the person to whom to go amongst his colleagues for advice in this specialist market.
Having become a very successful manager of a corporate travel team and an expert in marine and maritime travel, Dom felt his career with that company had peaked and yearned for a new (work) adventure. So, in December 2017, he left the corporate office world and became a self-employed Corporate Travel Manager specialising in marine and maritime travel. Running his own corporate travel franchise backed up by Travel Counsellors, Dom has built a very successful business and is still servicing the travel requirements of several leading marine and maritime companies daily. He is always available to assist with new business travel opportunities.
Sarah Allan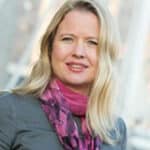 Pennington Manches Cooper
Sarah Allan is a partner in the Marine Trade and Energy Department of Pennington Manches Cooper. She has developed particular expertise in yacht-related matters and advises owners, managers and yards on contracts relevant to superyacht operations, including sale and purchase transactions, re-fit, yacht charters and management agreements.
She also advises on yacht and superyacht claims and disputes, including casualties and disputes under such contracts. Sarah is an accomplished sailor and yachtmaster who has competed at international sailing events and worked on yachts. She has developed a practice in advising on matters relating to sailing regattas and racing incidents, including collisions. She also acts alongside the personal injury team in the event of more serious injury.
With a background in shipping law, and having worked for an International Group P&I club, Sarah is regularly instructed on a broad range of commercial shipping matters including charterparty and bill of lading disputes, and insurance claims and coverage disputes.
Graham Jackson
BA (Hons), Chartered Insurance Practitioner, ACII
Graham is an Insurance/Reinsurance Claims Broker with over 38 years experience of broking marine claims in the Lloyd's, London Companies and Overseas markets.
He stumbled into a job in international marine insurance upon leaving college with a degree in Economics & Spanish and quickly found it a fascinating world, such that he has made it a life-long career.
Graham first joined a firm of Lloyd's brokers, Holmwoods & Crawfurd Marine & International limited, in 1978 as a Claims Technician/Broker with responsibility for broking Hull and Yacht claims in the Lloyd's and London Company markets.
He handled an expanding portfolio of claims, including Cargo, P&I, Bloodstock and Livestock claims.
Holmwoods & Crawfurd later became Brown Shipley Insurance Brokers and Graham was promoted to Assistant Claims Manager in 1989. He then joined HSBC Gibbs Ltd in 1995, where he became Claims Manager of their Marine (Hull/P&I) Division.
In 1998 he joined another Lloyd's broker, Besso Ltd and subsequently became Claims Director of the Marine Division. Dealing with similar marine claim types as previously, he has expanded his knowledge and experience to include complex U.S. liability, Salvor's Liability, Brown Water Hull & Liability business, Ports & Terminals claims and Piracy cases off Somalia and West Africa.
In addition to his insurance qualifications Graham is an annual subscriber to the UK Association of Average Adjusters and the Association of Average Adjusters of the USA & Canada.
Distance Learning Courses
Education is the best investment you will ever make. It demonstrates a level of commitment to the industry, but more importantly, proves dedication to hard work. With the proven knowledge that employers look for, more opportunities can be explored. Our courses are targeted to specific roles within this industry. And, they provide detailed study in your chosen field, as well as essential practical skills. However, the value of studying as well as the qualification can also open your mind to new possibilities. Ultimately bringing about positive changes to your working life.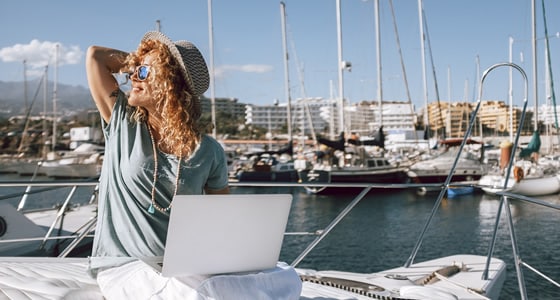 Why Choose MTA?
Maritime Training Academy is an international leader in supplying distance-learning marine diplomas.
As part of the Maritime Services group, we offer an unrivalled combination of flexibility, support, expertise and industry affiliations.
Each year we help thousands of students to enhance their knowledge and further their careers.

Flexible
Online learning allows you to study in your own time, at your own pace from anywhere in the world. This saves on travel and classroom costs and allows you to fit your studies around your job and progress your career.

Supportive
While the nature of distance learning is independent study, we recognise the importance of support. Students can contact us at any time during their course for assistance and our team of industry experts are always on hand for advice.

Expertise
We have over 50 industry experts writing, developing and advising on our course material. We truly believe that allowing students to tap into their expertise and knowledge is of the utmost importance to fulfil your dream career.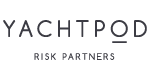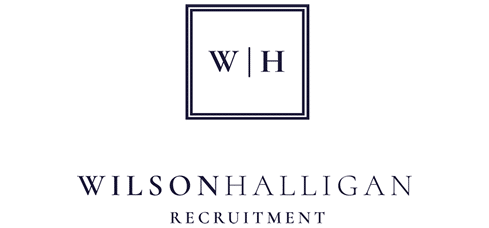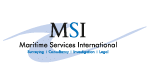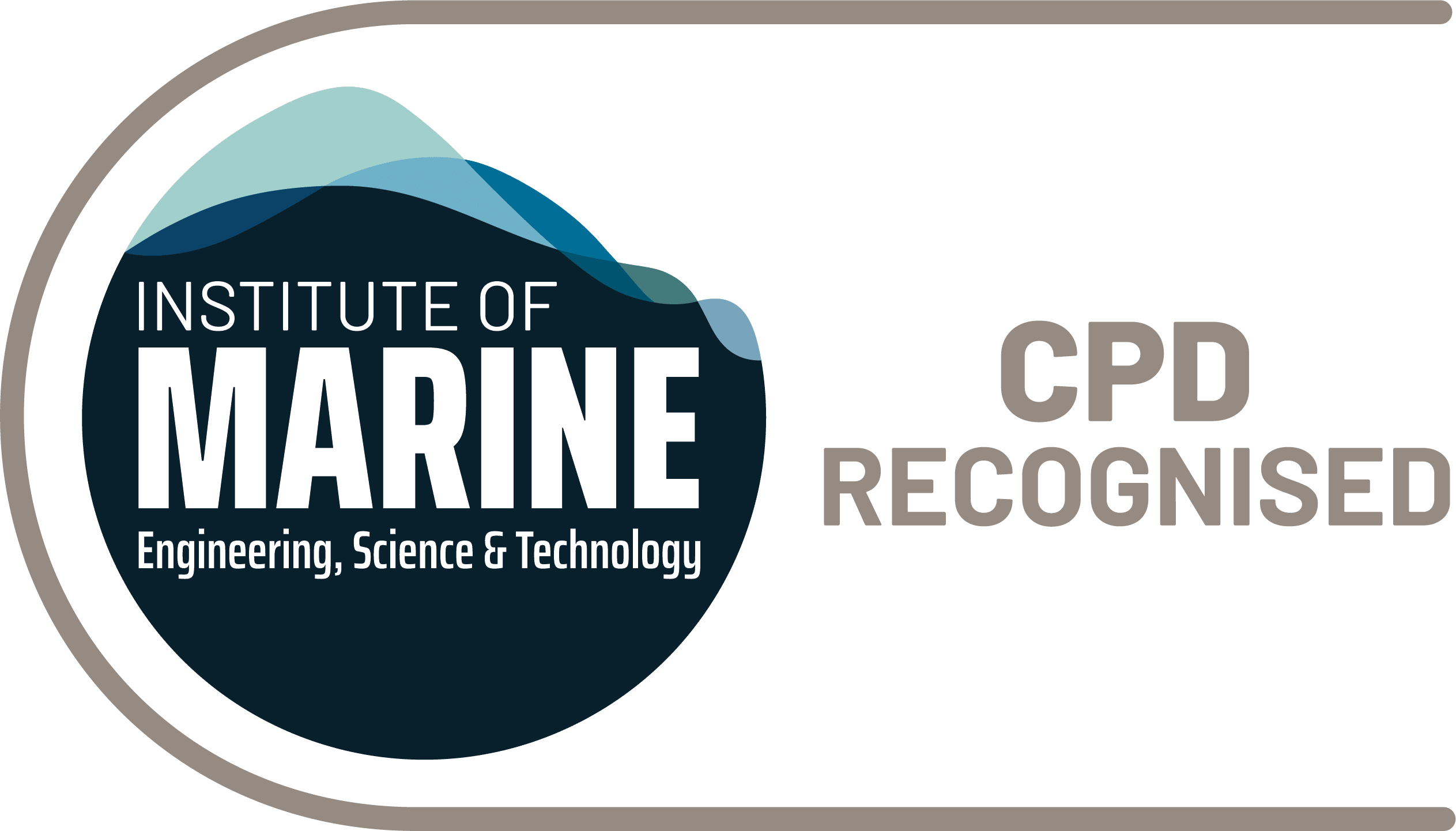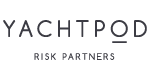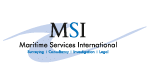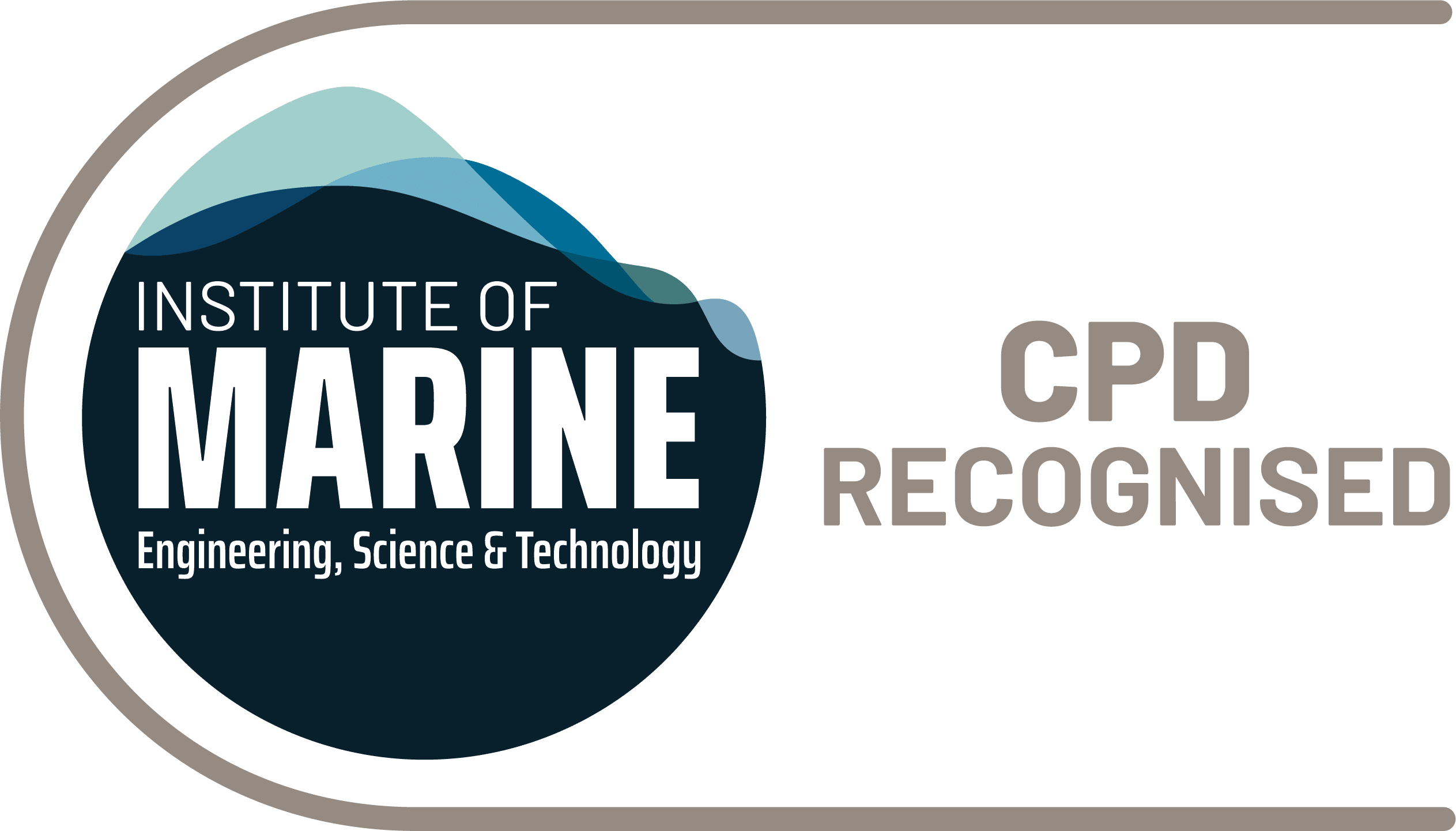 Sign-up to receive email updates